Winner Movie Director Gopichand Interview
Winner Movie Director Gopichand Interview
24 Feb,2017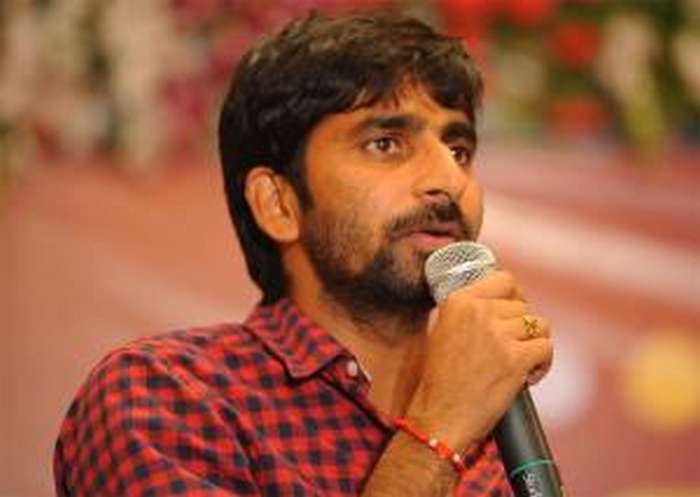 Supernatural hero Sadiadharam Tej and Rakul Preet Singh are producing the movie 'Winner' on the banner of Lakshmi Narasimha Productions. Nagaram Srinivas (Bujji) and Tagore Madhu have produced the film in the movie Bhiban Bhaiya.
Director Gopichand said ...
About `winner` title ...
- Movie title 'Winner'. That's what the Hero has done for him. In the Journey, he was the victim of the difficulties, the undercut of his problems and how it changed into the movie. That's why the title of the movie is called Winner.
Hero Characterization ....
- For horses, horses or races, the father does not fall. Such a hero is finally going to fight for the father and love for love. Jagapathi Babu as Tej's father. The scenes between the two are very emotional.
Commercial Entertainer ..
- `Winner` is a commercial entertainer. There are also good action scenes, comedy and emotional emotion along with commercial elements. Especially the Emotional Elements Family is well connected to the Audience.
Highlights ...
- The film is very close to ending up to the end of the film. Last 20 minutes horse racing scenes highlight the film. Comedy entertainment is great. Prithvi in ​​the role of Singam Sujatha, the comedy of Peter Hines, Ali and Hero Friend Padmana Vennela Kishore laughs well. Wherever we are, there's a comedy.
About Hero Sadiadharam Tej ....
- Saidhiram Tez Energy levels are very high. Action sequences, dances, horse race etc. Teaser comedy timing is also good. Especially in the emotions of the actresses. `Winner` will increase the Teenage Range as hero
It's a lot of work for ...
- Horse racing scenes to shoot at locations when you want to shoot. Finally we decided to shoot in Turkey. Turkey horses are very powerful. All ten horses were used in final race. The scenes are very well. Hollywood stunt Coriographer worked for it. He has previously worked for 'Gladiator, Fast and Furious, Troy' films.
Risk is missing ...
- Horse riding is good for the whole movie. But it is very difficult to pick up. Shoot is a risk. Especially the Tej's horse has an experience of about 20 years. He has acted in many Hollywood films. Well trained horse. Action means running, stop cutting. Our Action Choreographer took care of Tez very seriously. The horses are familiar with him. He was able to shoot with those horses.
Second time with him ...
This is the second time Pandaga Cesco has worked with Rakul Preet. She works as a very deducted work. Rakul will work as well as how much Anushka works. She is seen as an athlete in this film. The role that you want to earn medal in the running race ever since. Generally Rakul is more concerned with the fitness than it is in this role.
So gap ...
- I do not like a film while doing a movie. I will focus on a movie. We believe that producers and distributors make a lot of money. They have to look for profits. I will take all the caution before the film is not flapped and the movie will be delayed.
Anasuya Special Song ...
- Anasuya was supposed to be good when the special song was intended. Because she is very close to Telugu by Telugu. So she asked her that she would be plus. At first she did not agree. Then the song will be heard. Thaman Idea is playing with Suma. I'm okay. It was like a professional singer listening to the song after completing the song.
Recent Interviews