I will have more releases in this year says rakul
I will have more releases in this year says rakul
18 Feb,2019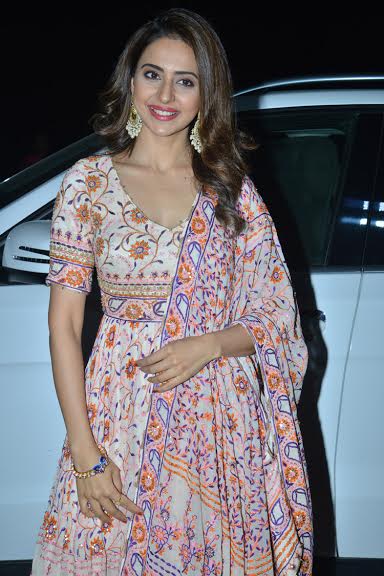 I will have more releases in this year : rakul Preeth Sing

I have Dev releasing firstly and then I don't believe in the concept of Valentine's day which is just celebrated for a day. Love is universal and should be celebrated throughout the year. Apart from this, my parents are going to be with me this year and we all are going to watch Dev first day first show. i had dull in 2018 Even I am reading a lot of articles about how I am away from films. I was busy shooting for three Tamil and two Hindi films. All of them will be out in 2019. Sometimes all these things take time and you have a choice but to wait and do them accordingly. The film is quite special in every which way. I play a very modern day girl's character which is quite stubborn and level headed. She is very family oriented and is a tough nut to crack for. It was a very tough role for me but I have done it with the best of the capabilities. Karthi is a superb actor and this was the second time I was working with him. Both our roles are quite different in this film and I had a ball shooting for this film with Karthi. I start shooting next week for the film and have a very good role. Apart from this, I will start shooting for my new Hindi film from the next week.
It was a random comment and things were so bad that I had to break down and give him back. How can one speak in such a nasty way on a public domain? It was not Rakul the actress but a woman standing for what she felt was right.
Recent Interviews