Raa... Raaa Movie Review
Raa... Raaa Movie Review
26 Feb,2018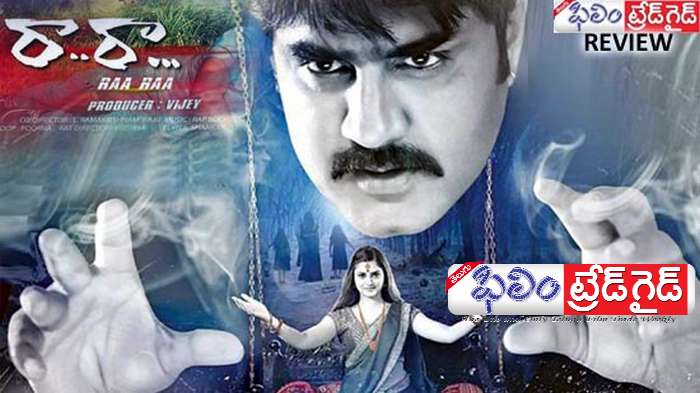 Banner: VIJJI CHERISH VISIONS Story - Dialogues: - VIJJI TEAM WORKS
Editor: - SHANKAR Music: SHAKEEL
Cinematography: - POORNA Producer: VIJAEY
Release date: fEB 23rd, 2018 Direction: Vijji Creatives
Cast: Srikanth, Naziya, Ali, Raghu Babu, Jabardasth Comedians.
Story: Raj Kiran (Srikanth) is the son of a prosperous director. He directs two movies of which both become failures. As a result, his dad breaths his last and his mother is hospitalised. To save her, the doctor suggests him to make a super successful film. Raj Kiran decides to begin a horror movie. Raj Kiran chooses an old bungalow and starts shooting the film there with his team. What happens then unfolds some twists and turns in the story.
Performances: This is the first film in the horror genre in Srikanth career. Srikanth tried his best to entertain the audiences with his performance. The character that Srikanth played in the movie is not completely powerful, and it lacks strength. Pruthvi entertained thoroughly in the comic role. Both the heroines are just okay in the film regarding the looks as well as performance. Ali, Raghu Babu, Hema, Shakalaka Shankar and others are right in their limited roles and made their presence felt.
Technical Aspects: There is a weak story in the movie, and so is the screenplay of the film. Except for Chandamama song, there is nothing significant in the film. The music and the background score could have been better. Poorna's cinematography is beautiful. The editing is very poor. The technical team could have done more in bringing out the best output. The film unit is not naming the director for the movie. Amma Rajasekhar is rumoured to have directed half of the film.
Plus Points:
Comedy
Chandamama Song
Srikanth Screen Presence
Minus Points:
Screenplay
Narration
Weak Technical Work
Verdict:
Srikanth should change the style and taste he is showing while selecting the scripts. There is nothing exceptional to tell about the film. The point of the movie is routine, and we have already seen it in several other movies in the past. The characterisations lack strength, and hence the audiences find everything artificial while watching the film. On the whole, the film can be skipped easily.
Recent reviews