12 Aug,2020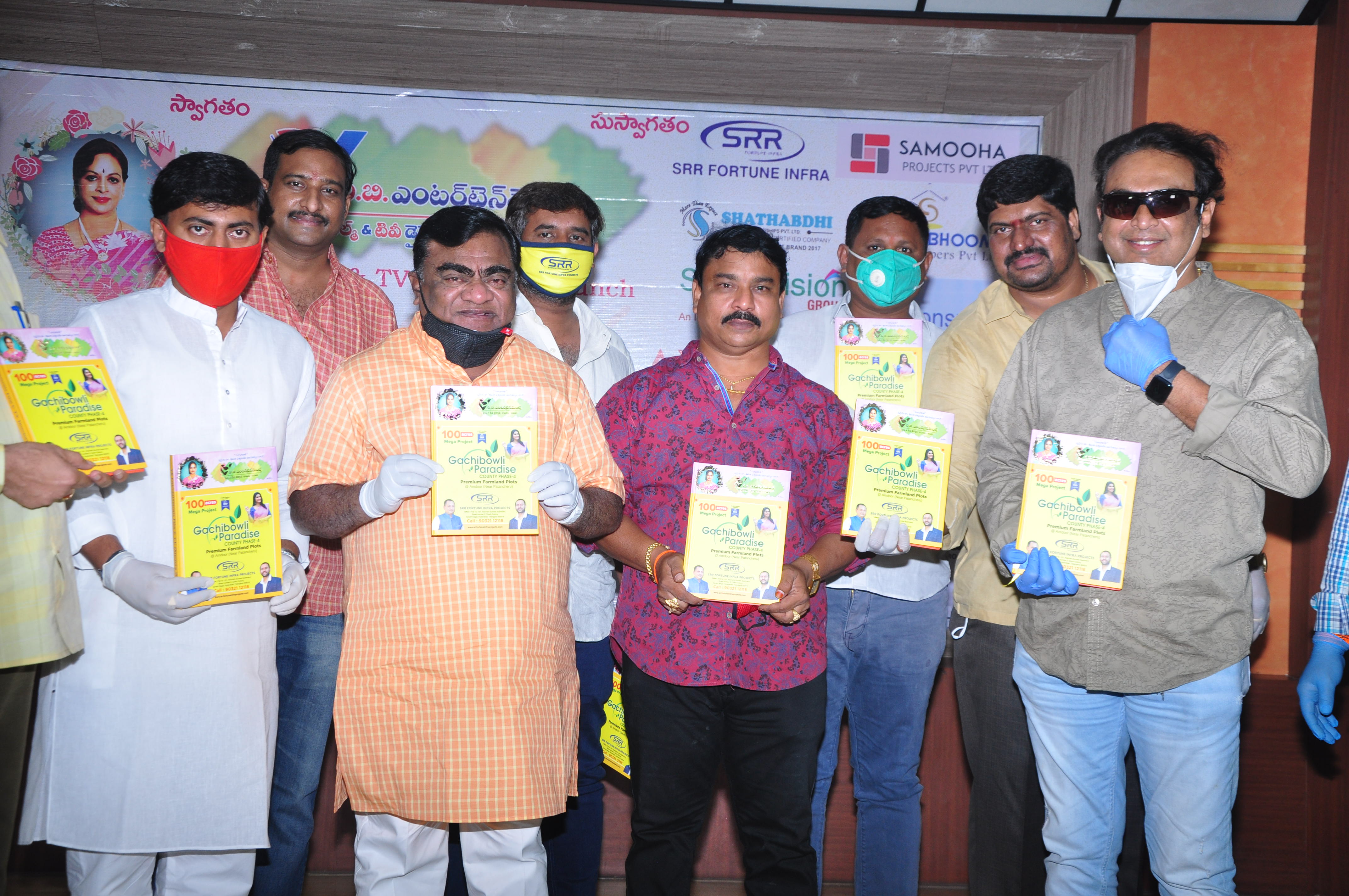 It is a known fact that VB Entertainments has been publishing Telugu Cinema TV and Cine Directory since 2014 and has been presenting television awards as well as silver screen awards. VB Entertainment Vishnu Boppana is the Guinness Book Award recipient for this year's Lady Dynamic Director's Diary of Movie Stars, as is the case every year. Late. A diary launch event dedicated to Mrs. Vijayanirmala was held on Sunday at the Film Chamber, Producer Council Hall. Naresh, President, Maa Movie Artists' Association, Babu Mohan, Comedians, Director V.S. N. Aditya, Producer Council Secretary Tummala Prasanna Kumar, S.R. R Infrastructures head Srinivasareddy, VVK Housing head Vijay Kumar, V. BJP Entertainments chief Vishnu Boppana, BJP spokesperson Anugula Rajesh Reddy and others were present. Actor Babu Mohan unveiled the VB Entertainments Film and TV Diary at the event and handed over the first copy to actor Naresh and the second copy to director V. Presented to N. Aditya. Naresh then released the upcoming Silver Awards function poster. All the guests presented the Lifetime Achievement Award to actor Potti Virayya along with S. MR. Srinivasareddy, Head, R Infrastructure, provided financial assistance. Along with them, financial assistance was given to ten poor artists who were not functioning in the Movie Artists' Association. Responding to the event, VVK Housing Chief Vijayakumar announced a donation of Rs.
Babu Mohan, the chief guest on the occasion, said .... This year's diary is by Lady Dynamic Director, Guinness Book Award recipient Key. Late. Dedication to Vijaya Nirmala, Honoring an artist like Potti Virayya, I appreciate Vishnu Boppana who helped the poor artists during this Corona Crisis time.

Naresh says .... It is a pleasure to run a company and play Vishnu with poor artists in it. Even during this corona, Vishnu's perseverance is a testament to his hard work in creating a diary, dedicating it to our saleswoman and receiving the blessings of superstar Krishna Gary.


VN Aditya said ..... I was skeptical whether to come for hosting this event during this corona. It was a pleasure to see it all when we got here. I appreciate Vishnu for doing such good deeds.

Srinivasareddy said .... SR for such good programs. Expressing happiness for being a sponsor of RFostextures.
Promised to stand up for more good programs.
Vishnu Boppana said, "We have made all arrangements to maintain this year's 2020 diary at Prasad Lab on March 27, but due to Kovid 19, the lockdown has been postponed and today we have maintained it in compliance with Corona rules and social distance." Thanks to everyone who cooperated with me.
Recent News